Dry film lamination station for soft lithography

ENJOY ALL THE ADVANTAGE OF DRY FILM LAMINATION WITH OUR HANDY PACKAGE!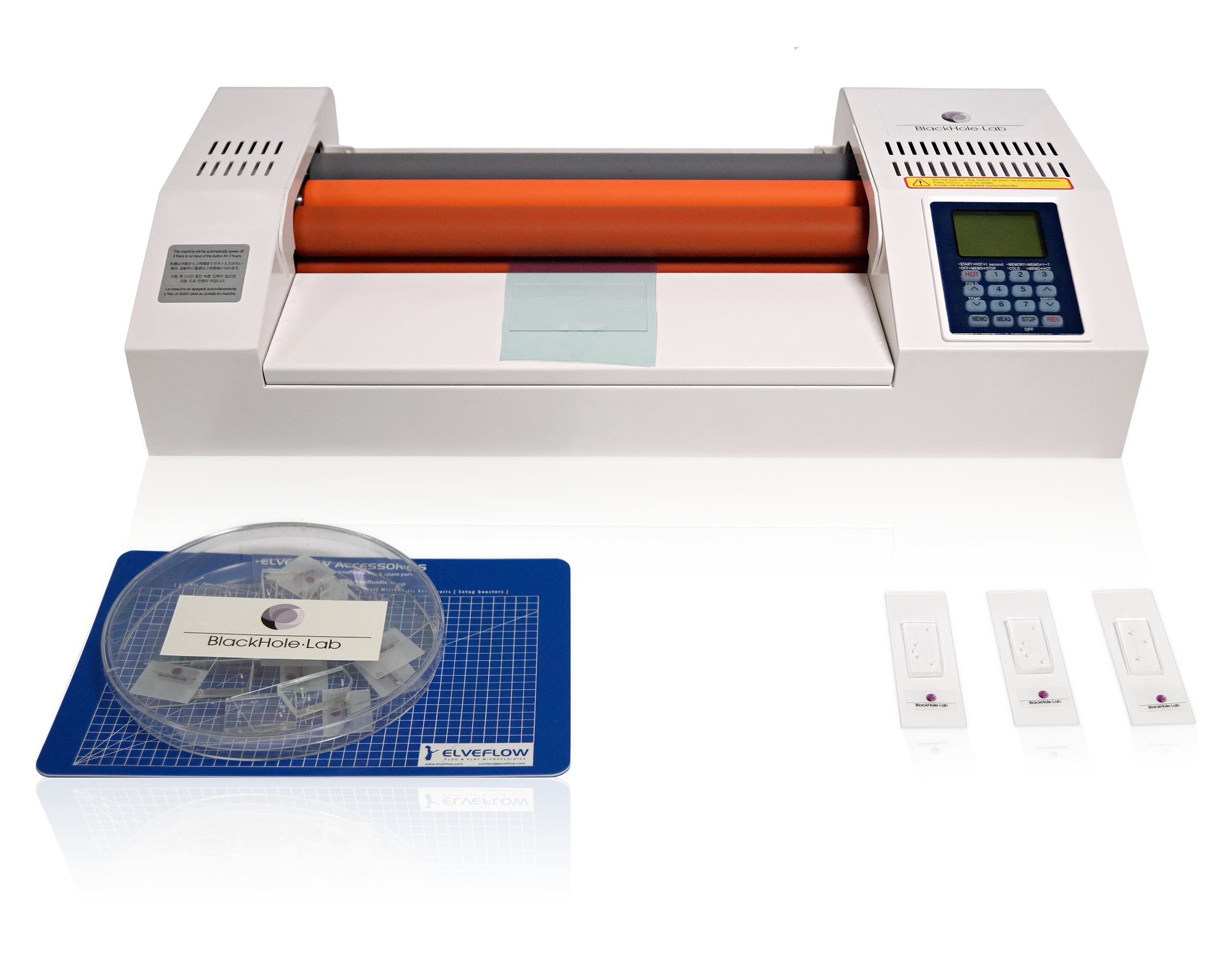 Fast protocols (under 1h)

Perfect control of structure heights

Cheaper than resin-based lithography

Clean and neat
Dry film lamination allows to excellent control of the height of your micro-structures and you can fabricate your molds in less than an hour. It is also cleaner, faster and cheaper than its resin-based cousin.
Try it out and be convinced!