Create your PDMS chips out of a clean room
With our benchtop PDMS replication facility, just take your master molds and duplicate PDMS devices directly in your lab. Our PDMS replication station includes all equipments to start your fabrication immediately.
A Turnkey offer to fabricate your PDMS chips
Our PDMS replication station is a turnkey offer, no need to acquire any additional equipment.
We adjust the offer, together, to be fine-tuned with your needs.
Benefits
Highly reproducible processes for your chip fabrication
Include a fully automatic plasma cleaner for PDMS bonding
A fast fabrication process and develop your chip in 24h
Take advantage of our knowledge for your soft-lithography process equipment
Included
Equipments
Complete air plasma system
Oven for fast PDMS curing
Desiccator for PDMS degassing
To do PDMS membrane a spin coater can be add in option.
Accessories & Chemicals
All chemicals (PDMS, Isopropanol, Acetone, etc.) and all lab accessories (glass slides, Petri dishes, disposable cups, stirring rods, scalpels, etc.) are included, in order to provide you the most complete set.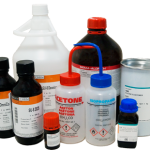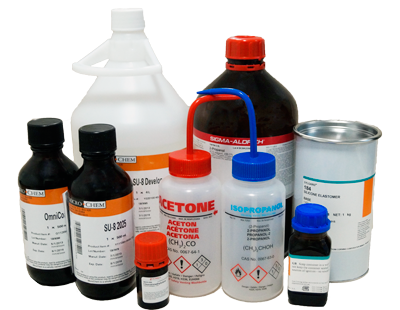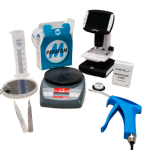 We give you all the product references and providers information to refill your stock.
Support
Standard support pack: We take care of the after sale of all your instruments, we provide you microfabrication process-sheet and tutorials, we provide you 1 year phone assistance to answers any microfabrication questions you could have.
Extended support pack: In addition to standard pack support our R&D team install your equipment directly in your labs, we adapt on site all our microfabrication process to your needs and we train your team until there become ready to fabricate all your microfluidic chips.
Our specialists selected and adapted the best instruments to make them work together with reliable process. You can find here a short description of the equipment. Please don't hesitate to contact us to have more information and keep in mind that we have several model to fit for the best you need.
OVEN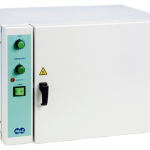 Natural convention drying oven. Frontal panel with bimetallic fluid expansion probe thermo regulator. This oven sized for 4 inches wafer will allow you to cure your PDMS efficiently.
A device adapted for Soft-lithography applications
Size adapted to a Petri dish and to heat two molds at one time. Its minimum footprint enable fast pre-heating and small electric consumption. It is a really movable device and can be installed everywhere.
 Major strengths:
Easy to use
Small footprint adapted to 150 mm Petri dish
Two internal shelves
Light warning during heating
Timer goes from 1 to 120 minutes
PLASMA CLEANER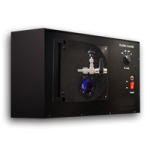 The first plasma cleaner designed specifically for PDMS bonding, this automated plasma enable to easily fabricate your PDMS microfluidic device. Thanks to its vacuum feedback loop,  this plasma cleaner automatically regulate the vacuum inside the chamber without need of hand tuning.
A device adapted for Soft-lithography applications
This plasma has been specially optimized for PDMS bonding, with glass or PDMS. Its unique vacuum feedback loop enable you an automatic and  reproducible PDMS bonding.
Major strengths:
Automatic pressure regulation for easy PDMS bonding
Low pressure drift gauge for reproducible process over time
Three RF power available
Numeric vacuum gauge
Removable quartz chamber for an easy cleaning
DEGASSING KIT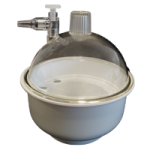 A degassing kit to remove bubble after PDMS mixing between monomer and curing agent. Composed of a desiccator and a vacuum pump, it's an easy and simple kit  to degas before or after pouring on your mold and can also be used to remove air inside PDMS once your chip is made.
Degassing by using a desiccator remains the most used technique because it's the simplest way and doesn't need a high investment.
Major strengths:
Easy to use
Versatile equipment
Low cost
SPIN COATER (option)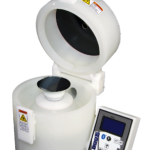 This spin coater is compact and packed with advanced features. It works with wafer up to ø150mm and 5″ × 5″ (127mm × 127mm) substrates. This spin coater is perfectly fine-tuned to do controllable and repeatable PDMS membrane.
A device adapted for Soft-lithography applications
Its compact size with the little panel control attached make the device really movable. Easily connected to PC via Bluetooth, you can saved and named your recipe.  Can be used with SU8 to make mold as such as the PDMS to make membranes.
Major strengths:
Designed specifically for ease-of-use
Simple to program from the operator panel or your PC
Ability to set complex sequence with several accelerations and speeds
Non clogging system for extended lifetime
Low vibration
Speed up to 12000 rpm
Provided with wafer centering tool
AN ADAPTIVE OFFER!
Since each laboratory is different, since each research is unique, we do adapt the offer to be as close as possible of the real need. We discuss together what will be the best efficient facility and thus add or remove equipment, accessories, chemicals…
Do not hesitate to ask one of our technico-commercials to make an assessment of your facility and to advice you on your project.
OPTIONS
We have created basic offers with everything needed to have a complete working set, but some options or some modification can be done to fit better your needs. Please don't hesitate to have a look on our entire product range .
Besides this we gather here a selection of side equipment more suitable for your PDMS station.
Air compressor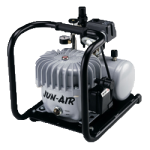 A fitted air compressor up to 8 bar to replace any gas line of your lab.
Vacuum pump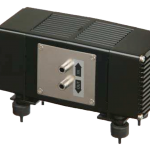 A small vacuum pump to replace any vacuum line in your lab to allow degassing and also maintain strongly any substrate on your spin coater.
Ultrasonic bath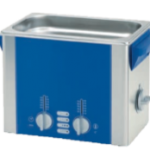 To have a prefect cleaning at any step of your process.
Centrifuge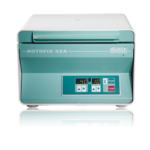 A smart alternative to degas your PDMS in 2min.
Non contractual pictures – BlackHole Lab reserves the right to modify any item without prior notice
For general information
For further information, do not hesitate to contact our team of experts:
contact@blackholelab.com or phone: +33(0).782.831.207