Plug and play solutions for chip microfabrication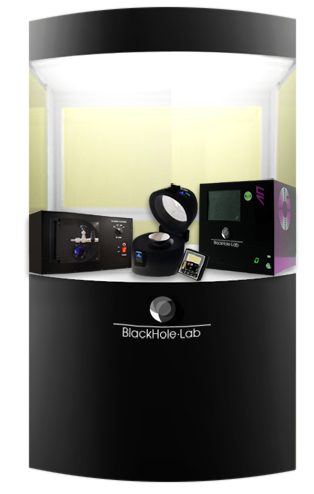 OPEN MICROFLUIDIC TO ALL!

Fabricate your microfluidic chips without a clean room
You don't need to use an expensive clean room to fabricate high resolution microfluidic device in your lab anymore.
Our soft-lithography stations are turnkey offers, no need to acquire any additional equipment.
How it works, step by step
You contact us, our specialists study your needs, fit the pack, provide and install all the equipment, provide all the accessories and chemicals, develop your process, train your team and give you tutorials for future lab members. One month after your first call you can be ready to execute the whole fabrication process and obtain all your microfluidic chips in 24-48 hours maximum.
WHY CHOOSE US AS A PARTNER?
Suitable apparatuses
You get all the necessary equipment and accessories with a limited budget. We work with the best instrument providers in the field: the SoftLithoBox is exclusively composed of high performance apparatuses for soft lithography. Moreover we have kept affordable prices in mind so that you can invest your grants and funds in other areas of your research.
Training & support
You avoid weeks or months of training on highly sophisticated and expensive clean room equipment each time a new collaborator arrives in your lab. Our soft lithography equipment are specifically selected to be efficient and simple to use. Similarly, our protocols are adapted to be followed intuitively. Even for people unfamiliar with soft lithography, one day training is sufficient to get ready to produce chips autonomously.
Avoid tedious procedures
There is no need to manage your access to a clean room anymore, your fabrication facilities are installed directly in your lab and are accessible anytime.
Keep the control
You keep the full control of your intellectual property, avoid disclosing your novel microfluidic designs and limit unnecessary collaborations. Why asking someone else to manufacture your chips when you can readily do it yourself ?
Save time
Simply and immediately fabricate state of the art microfluidic devices in your lab.
Easy to use
A brand of intruments and process optimized to enable any labs to fabricate microfluidic chip by themselves.
Save space
Get the equivalent of a conventional clean room in 3m².
High resolution
Reach the same resolution than the one you can get into clean room.
FIND OUR CUSTOMERS ALL OVER THE WORLD!